Start
by Erik Wannee
and Martin Anderseck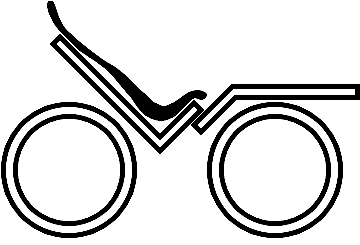 WELCOME to this site! By visiting this site, you are automatically a member of the official Flevobike Fanclub.
And: You will stay a member until you have forgotten that you have visited this site.

This site is a meeting place for all fans of Flevobikes and related vehicles. That is: All bikes, trikes etc. with front wheel drive and centre steering.

All people who have something to say about Flevo's, or have their own sites, are invited to send me their material or report their links.
If you have the capacities to translate this site into another language than Dutch, English, German or Spanish: Your help is welcome!
(This site still has to be translated into Albanese, Arabic, Armenic, Bask, Bulgarian, Chinese, Czech, Danish, Esperanto, Estonian, Farsi, Finnish, French, Georgian, Hindi, Hungarian, Icelandic, Indonesian, Italian, Irish, Japanese, Kikongo, Korean, Lingala, Lithuanian, Norwegian, Papiamento, Polish, Rumenian, Servo-Kroatic, Somalian, Sranantongo, Swahili, Swedish, Tamil, Thai, Turkish, Urdu, Vietnamese and some other languages I forgot...)